Inventor
Are You Using Linkedin Effectively: How I Got Amazon to Feature My Brand on their Blog and Additional Press 1
Are you familiar with Linkedin? Did you create your page and forgot about it? Seems like another platform to master and you are just over it?
I get it! I was right where you are two years ago. Last year I decided to start investing some time into polishing up my Linkedin account. LinkedIn is a social network specifically designed for career and business professionals to connect. LinkedIn is ideal for building connections for freelance work, a customer base, potential partners, or simply to keep your job prospects open. For me, LinkedIn is Facebook for professional friends or potential clients etc to connect and network.
I've not fully mastered it, but after doing my interview with Bianca this year on Episode 21: Bianca Jackson on Leveraging LinkedIn to Market Your Business & Win More Clients I was all in. I was certainly missing out on major opportunities and coinage! This year was all about no coins left behind, so optimizing my page I did.
So I took Bianca's advise, added my professional profile picture (new upgraded one) and added my Biography and companies. I automated my weekly Podcast to be posted there as well, gained new listeners with this method. This year I also focused on growing my personal brand, particularly as a Public Speaker. So I leveraged the platform heavily this year for this. I also realized that whenever I pitched anyone to speak or before I was pitched for an opportunity, they almost always viewed my LinkedIn before. It's your first virtual business card. My clients often have said they've found our services based on Blogs we've posted on the platform or viewed my LinkedIn page before they invested in our services.
So how did I get Amazon's Blog to feature our main brand Darlyng & Co.'s Story? I did some detective investigation.......
Found the email address on LinkedIn of the person in charge of Amazon Stories where they featured small businesses that have had success on the platform. So let me note that it's important when pitching that you are providing their audience value and content that actually ties into what they are doing. Otherwise, this won't work! We've been selling on Amazon for 4 years and have had Success. So I emailed a cold email and no response.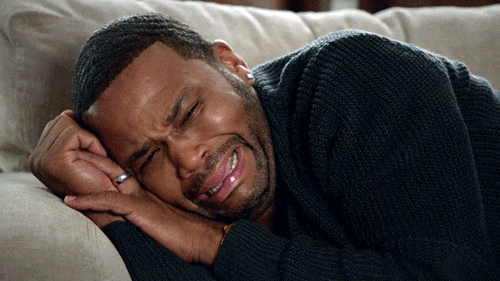 But here's the thing with cold emails. It could be potentially 100 reasons that person didn't respond. What I've learned is to never take it PERSONAL! They may have very well seen your email, loved your pitch and had it in mind to respond at a later time. But we are all busy and it could easily be forgotten with tons of more important emails with deadlines coming in every second. So I would wait about a week or two (depending on how time sensitive) to email again with a follow-up email. I normally do 3-4 follow-up emails. About 2-3 weeks later, I received an email from her assistant wanting to feature us for the blog and wanted to interview us.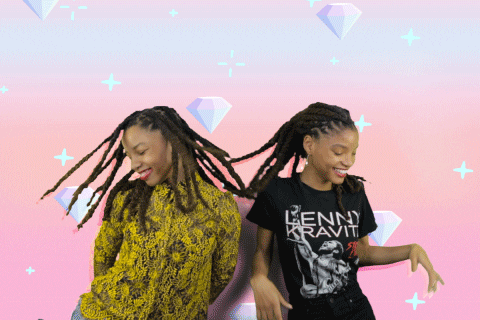 Oh yay!! So what was amazing about this Press Feature was it was a few days before Black Friday and our Amazon was LIT! On top of this amazing opportunity, Amazon's team booked us to be featured on our Local News Channel on Cyber Monday! Plus our local channel wants to feature us for segments next year!
So yes, LinkedIn is BAEEEE. If used correctly.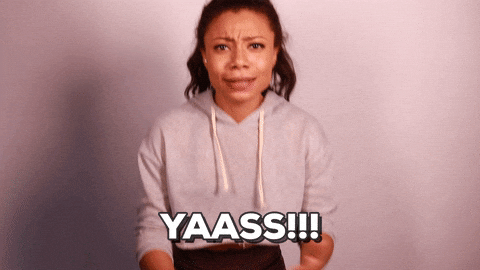 I've been working on a few new techniques and will definitely update this blog post with more tips and tricks and techniques that have actually worked for me. Until then, please comment below if this was valuable and also share with us what has worked for you. Share this post with your network if this was helpful and join our Facebook Group for more dope actionable and practical steps you can take today to grow your business.
Add me on LinkedIn
I'd love to network with you :)
7 Steps to Bring your Product to Market? 0
Now that you have a brand new product that you're sure will be a hit. The next step would be how to market your new product?
Introducing a new product to a particular audience, on the website or in social media seems to be overwhelming and sometimes very expensive to most of the people. They don't really know where to begin or what to do and so they tend to don't do anything or start selling immediately on social media platforms.
New tactics are required to get the notice that you and your new product deserve. So here are 7 steps for a successful launch of your product:
Evaluating your Product
There are actually four fundamental factors that you need to weigh to determine if your product is worth pursuing.
Are your ideas doable to create based on your capabilities?
Most of the investors get a massive startup marketing or technical help from professionals, but your product still needs to be reasonably within your hands.  Don't make this frighten you too much. If you really believe that you can do most of the work associated with your invention then you are in a good shape.  Just always remember that even though most inventors do get help most of the time, you still need to do most of the work just by yourself.
Is your product profitable enough when produced?
You might not be able to know your exact expenses, but you should consider the materials you will be using for the complexity of product construction and the type of packaging you will really need. If you think you are going to be spending a huge amount and you will be competing with low-cost products, your idea will probably not be worth pursuing.  There are basic exceptions to this rule. Example: if your product is significantly better than the competition or if you are targeting high-end stores and consumers.
Is there really a significant competition?
Just like what Jack Ma of Alibaba said when creating a product. "Be the first" Your product will likely succeed if you are the first to offer that kind of product in a particular market. Products are always easy to introduce if there is either very little or no competition in the market.  More competition generally means lower profits and tougher sales.
Does your product have a "WOW" factor?
If people hear about your product and they are amazed and enthusiastic about it, then you should probably pursue your idea.  In business, this is what they call the "wow" factor. This greatly affects the other factors when evaluating your product. This could be the most important part of judging your idea because this "wow" factor is usually the biggest contributor to inventors' success. Like no matter how profitable you think your product may be, but it doesn't have that wow factor, it might be difficult to launch that product into the market and you might not be able to get the desired ROI.
Prototype
Contingent upon your item, you could have the capacity to fabricate the model alone. Keep in mind that your model should be made of all an indistinguishable materials; it simply needs to work and resemble your final product. In some cases where you can't assemble the model without the help of anyone else, you may need to employ an expert model developer, a specialist or only an able individual that has experience in producing your product.
After you have positive statistical surveying, the time has come to make a product that demonstrates like the model. You will require this to confirm if your thought works the way you figure it will. Your model shouldn't really be produced using the materials that your final product should have. However, it should be nearly the same to be able to demonstrate it to you, to the financial specialists and the potential accomplices that your thought works well.
Market Testing
Focusing on the correct market now is urgent since the majority of whatever is left of your means will be intended for making the ideal item, the packaging, marketing, pictures to be used in the campaigns, and so forth for that objective market.
The essential part in deciding your target market is to know and understand what all the business sectors are. Exchange magazines and trade shows are the best sources.
Manufacturing
You should get a manufacturer to begin producing your item. In spite of the fact that US makers are normally less demanding to work with, it can be extremely hard to discover one who will deliver your item. US producers can cost prohibitive. Manufacturers in the US will have a considerably snappier turnaround time and it will be substantially less demanding to finish the item plan and roll out any improvements. You need to weigh what is more vital to you while thinking that the US as your manufacturer or abroad manufacturer. Most innovators end up picking abroad manufacturer because of them being cost effective.
Import/Export
Deciding on importing and exporting Partners and capabilities should be decided on as soon as possible. This will save you both time and money in the long run.
Get multiple quotes from shippers to compare.
You can start by asking your manufacturer if they already work with a trusted importing company that they can recommend. This can be beneficial for both parties. Their end goal is to get your products to you on time and in good condition for continued business, so they will assist you in this process.
Seeking out your local importer can also be a great option.
Shippers such as Fedex, UPS, DHL can provide competitive pricing for your if you already have an existing account and can prove you'll do business with them for a long time. An example, Since being with Fedex for over 3 years. We now get over 75% discount on international import and export saving us thousands annually! Simply by asking :)
For your first order, you can hire an inspector to check on the quality of your goods before they are shipped to you, to save you the headache of receiving damaged goods or not up to par. 
Fulfillment
Now that you have the goods, it's time to get it to your Customers, Retailers, your Friend, Mom, whomever!
Be sure to factor your shipping expense and supplies into your final cost of goods to remain profitable. You'll need shipping supplies in bulk to prevent you from running out. How will you get the products on time to the customer? Will you ship out the same day, weekly? Be sure this information is listed on your website and visible for your customers to see. You can schedule daily or weekly pickups via USPS depending on your order volume. Or simply drop-off at your postal office. Final packaging is apart of your branding experience for your customers so be sure to invest some time in really crafting this perfectly so you'll have returning customers.
Sell, Sell, Sell
When you have effectively propelled a product or item, your work has just started. The retail environment is a swarmed and hyper-focused place. You should create effective marketing efforts showcasing a guarantee your item performs in stores.
Maintaining your business will take a considerable measure of constancy and persistence, yet in the event that you've influenced it this far you to have proved that you have those characteristics. Try not to get disheartened now, it will take time for your plan to take off, simply continue and adhere to your strategy for success, re-evaluating it every so often.  Above all, stay optimistic.  Remember, starting your own business will take the longest road but in the end, all this will pay off when done and executed well.
Since we've invented and brought to market several products, and built an amazing team. We can take the stress out of this entire process for you.
Let us assist you today with getting your idea to market.